RESTAURANT
Visit our restaurant, which is designed in rustic style. Excellent cuisine, professional staff and pleasure atmosphere are awaiting you.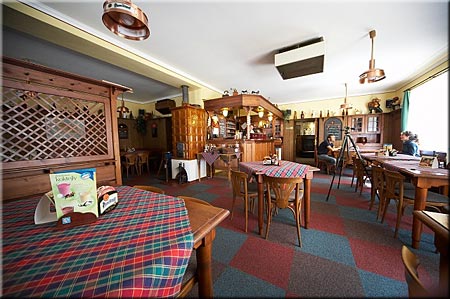 Restaurant offers 80 seats. In summer you can use our summer terrace for 32 people.
It is possible to pay by credit cards, such as: VISA, JCB, EUROCARD-MASTERCARD and AMERICAN EXPRESS.
Conference room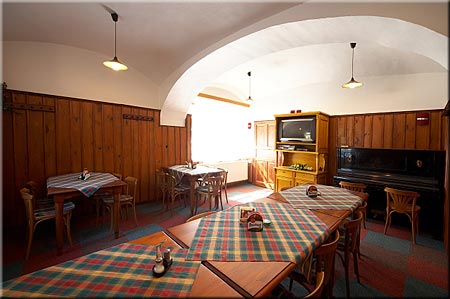 Would you like to organize company meetings, educational courses or family celebration?
In this case, you can contact us and use the possibility to rent our conference room for 24 people. We guarantee 100% service during the whole event. The conference room is equipped with VCR, flip-chart, video projector. We provide fax- and copy services upon request, too.